I am deeply saddened to announce that my friend and friend of so many people around the World passed away August 20th, 2006 while fishing on the Kola Peninsula. He will be deeply mised by everyone who knew and loved this very special man.
Yuri was born in Stavropol, a city located in the Caucus region of Russia which is located between the Caspian and Black Seas. His father was a WWII veteran of the "Great Patriotic War" serving from the first day to the last as a member of an IL-4 bomber crew. After Yuri's required service in the Soviet Army he attended University in Moscow receiving a PhD in biological sciences. He now now resides with his in Lund, Sweden were he is engaged in research at the University of Lund. Yuri also ties commercially specializing in Atlantic salmon flies for Europe and the Kola Peninsula.
Note: The picture in the upper right corner of this page is the 300 year old Varzuga church. Built entirely of wood its one of Russia's treasures.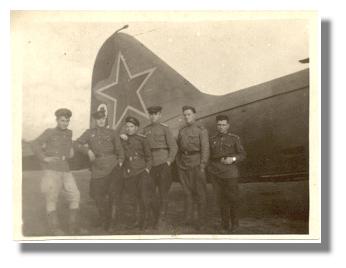 Yuri's father, picture taken at the Battle of Stalingrad. If you are interested reading his story click here