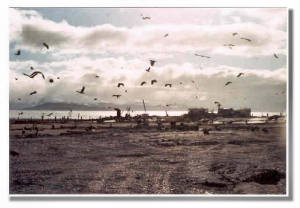 Eagles at the Homer Spit
Every one of the black spots is a Bald Eagle. During winter the congragate in the biggest gathering of Eagles in North America. People used the Eagles during this gathering but receintly the State has stopped this practice.
Photo by Linda
Of all the places in the World to fish Alaska is the perfect place to use tube flies. no longer does anyone have to load themselves down to carry box after box of flies. A few baggies of your favorite patterns in your pocket plus a small container for your hooks and you're all set. break a hook, put another one on. Want to change hook size, no problem. What you'll find like most of my customers have is that you'll be using fewer flies for your trips thus saving money in the long run.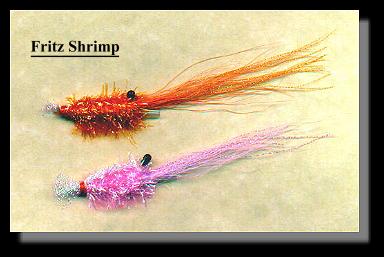 Fritz Shrimp
Babine Special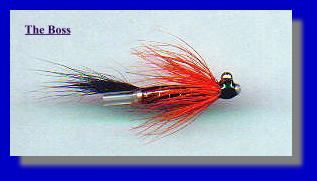 The Boss, a fly with many uses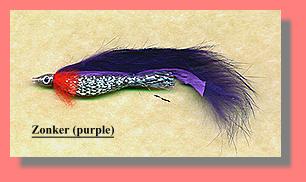 Zonker (purple)
A rainbow over the Turnagain Pass, Alaska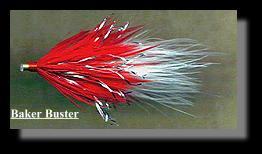 Baker Buster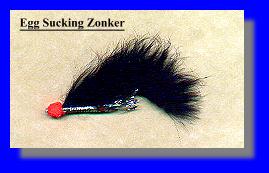 Egg Sucking Zonker
Alaskabou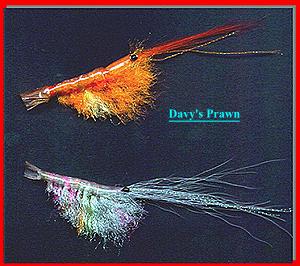 Davy's Prawns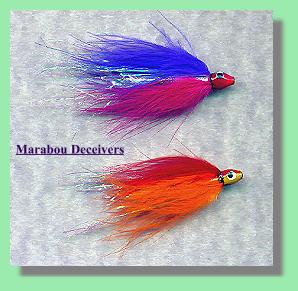 Marabou Deceivers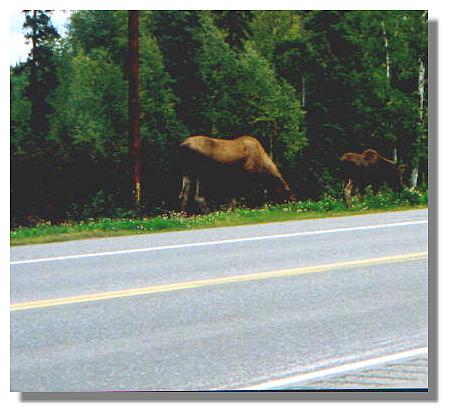 Mother and calf moose on the Sterling Highway, Alaska
A word or two about moose, in Alaska moose are best left alone, they're not cute beasts but cranky, unpredictable and at times (most times) are very aggressive. Last year a friend from Soldotna was in her small boat on Johnson Lake when a cow moose swam out to get at her, not funny since she only had oars to get away and the moose was a better swimmer than she was a rower. No wonder game officials would rather tangle with a bear than a moose.